Colorado Springs Real Estate
LET'S FIND YOUR
COLORADO SPRINGS
DREAM HOME
ABOUT LARRY EMERSON: Larry Emerson has over thirty one years of experience, offering distinguished and dedicated service in the world of Colorado Springs real estate. He excels by understanding the unique nature of an ever-fluctuating real estate market, making him an ideal representative for anyone looking to buy, sell, or invest in real estate in Colorado Springs or any of the surrounding communities in the Pikes Peak region.
Prior to real estate, Larry worked in construction and contracting; upon switching to real estate he brought with him the practical knowledge and understanding of how a home is built and what goes into a residential property from start to finish. This extra well of knowledge has served Larry and his clients positively, as he understands so many ins and outs of the housing industry and is confident in sharing his passion for residential property.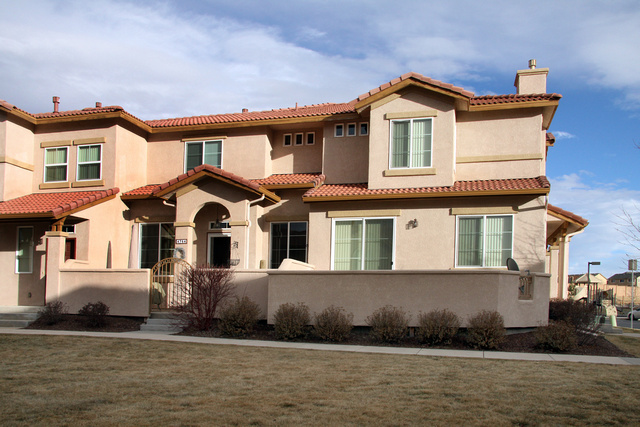 2 bd / 3 ba / 1,268 Sq Ft
colorado Springs communities
From the needs of buyers and sellers, to the unique city that is Colorado Springs, Larry delivers an expert's approach in showing his clients the lay of the land while delivering results that make the stress of buying, sell, and relocating that much simpler. Let him and his team help you explore a wide variety of communities in The Springs and find the perfect home for you.
Reasons to buy or Sell now
Colorado Springs may be your current home or the destination you're planning to transplant to—Larry is the agent who can help you list and sell your property or search and buy your new home-sweet-home. Whether a first-time home buyer or a seasoned military vet facing another PCS, Larry understands where you're coming from and is excited to meet you wherever you are in your real estate journey.
"Larry clearly articulated what would be best for us to sell our house, for the best price, as quickly as possible. His assistant Dawn was instrumental throughout the process. Our house sold the very day it listed! Anyone looking in the Colorado Springs area to sell or buy a home, I would HIGHLY RECOMMEND Larry and his team whom I know will serve you well!"
"I've known Larry for many years and he has consistently helped me buying and selling my homes. He blows me away with his knowledge of the Colorado Springs area and his advice is un-paralleled when is come to buying a home or selling it. I will always continue to use his services because I feel safe in his knowledge and expertise."
"Larry Emerson is the sharpest realtor in Colorado Springs, that we have dealt with in Colorado. He provides the online tools which helped my wife and I focus our criteria on the perfect home for us. He sold our home after getting multiple offers and helped guide us thru to closing. A true professional."
Larry's dedication to professionalism, honesty, and accountability is apparent in not only his seven awards and designations presented to him by his professional peers, but also by the word-of-mouth referrals he values and appreciates so much. A proud agent with RE/MAX Properties, Inc. Larry values his position within the community and can't wait to serve you as you seek help in finding or selling your home in Colorado Springs or any surrounding community.
Communication is Key! Please contact us for more information, and don't hesitate to ask Larry a question about your Colorado Springs and Pikes Peak region residential real estate needs.