homes for sale in colorado springs
Buying a home in
colorado springs
Find your dream home
with Larry Emerson
Buying a home can be a difficult and stressful process, and depending on the market, finding the right home at the right price can be tricky when everything seems to be gone before you can say "Let's write an offer". Larry Emerson, residential Broker Associate with RE/MAX Properties, Inc. can help you find the right home, at the right price, and with the right terms.
Larry's 31+ years of experience in the residential real estate industry makes him the ideal Buyer's Agent as you venture into the market to find a new home. Whether a first time home buyer, a seasoned veteran of selling and buying, or military service member looking to relocate to Colorado Springs, or a senior looking to downsize, Larry has the experience and knowledge to navigate the best options available to your particular situation. With seven professional designations, and numerous accolades and awards. Larry has the professional means to get you to the closing table. 
Potential home buyers may dream of purchasing a home for a variety of reasons, and Larry would agree that residential property investment is worth your time and money. Building equity, saving money over time, and increasing your financial assets are all valid, practical reasons to consider the plunge into home ownership. 
If you are already a homeowner, it may be time to consider an upgrade for a growing family, or downsizing for a more simplified, low-key approach to living your best life. Larry will meet you wherever you are in your home-owning and home-buying journey, with a special appreciation and unique understanding for the military men and women on the move at the orders of your military branch. Larry is respectful and proud of our Military and offers special incentives as appreciation for their service!
Are you ready to buy a home?
Most frequent questions and answers
What is the pre-approval process?
Why get preapproved for a mortgage? Why not just wait until I find the home I want to buy? The main purpose is to find out from a reputable lender what price and terms you are qualified for. You may be qualified for more home than what you are comfortable with, but it is important to find out BEFORE looking for a new home. Additionally, in a competitive housing market, the seller will not consider your offer without a lender letter that you qualify for the purchase.
how important is good credit ?
Today, credit scores, called a FICO score, is a rating created by the Fair Isaac Corporation and is used by lenders to determine credit worthiness. Lenders use this score, along with other criteria, to determine whether to extend credit.

Credit scores have a high impact on the interest rate offered, since lenders view credit scores as a "risk" factor of lending money. The lower the score, the more the lender sees associated risk of getting repaid on time. A high FICO score will garnish the best rates and terms, and lenders will eagerly want to make the loan.

When you go to a lender to get prequalified, the first thing they will do is to pull your credit. Lenders can then evaluate your loan options, and counsel you if work is needed to easily get your credit score up. Often, small changes can drastically affect your credit score, which will benefit you with better rates and terms!
can I afford the mortgage payment ?
The broadly accepted starting point according to professionals in the financial industry is using the 28% / 36% rule which states that your mortgage payment shouldn't be more than 28% of your monthly gross income and your total debt (including mortgage, consumer debt, auto, student loans) shouldn't be more than 36% of your income.
We provide a free mortgage calculator for your convenience.
What are the loan options?
Today, there are a wide array of home purchase options, including using VA eligibility, FHA (Federal Housing Administration), bond programs, and conventional financing with a down payment. Military buyers, in most cases, can use their VA Eligibility to purchase a home with NO down payment, and lower fees. This is a benefit awarded to the military service member for their service to our country! 

FHA buyers require a 3.5% down payment, (currently), but often bond programs are available to cover some or all of the down payment requirement. This is a great program for first time homebuyers trying to break into home ownership! 

Conventional loans require a down payment, usually 5-25% depending on credit and assets/liabilities. A good lender will advise you of the options that are best for each person's situation, and help guide you through the loan process. Larry will work closely with your lender to make sure we are all working toward the same goal of home ownership.
Should I consider buying a foreclosure, short-sale, or distressed property?
These properties can be good values, but not always. They come with their own set of challenges and pitfalls, so proceed with caution. When considering purchasing one of these properties, evaluate the following before you decide to proceed;
Is there financing offered from the bank or investor? Many conventional lenders steer clear of these properties due to the amount of repairs needed. Without a lot of equity from the borrowers, they are not really interested as it is deemed "too riskly". If the property is a VA foreclosure or FHA/Fanny Mae, sometimes they will make some repairs and offer special financing.
What is the true value of the property, now, and after the repairs are made? A foreclosure, or distressed property, is often in very poor condition. Enlist Larry Emerson to help you evaluate if the purchase makes sense. Sometimes, after you plan on making the necessary repairs, you will be above the average home in the area price-wise, which is not a good investment.
A foreclosure means the bank holding the Note has foreclosed on the owner for nonpayment or default on the loan. In this case, the bank or investor has the final say in what they will take for the property. Expect delays of up to 2 or 3 months for approval. Today, in 2019, foreclosures are very rare since our robust economy has meant that property values high soared, and people have equity. If they can not make their mortgage payment, they simply sell the house.
A short sale means there is no equity, and the loan value is higher than the property value. To sell the property, the bank needs to take less on the loan that what is owed. These types of properties were quite prevalent in the 2008-2013 timeframe, making up about 30% or more of all sales during that time. They are difficult to do! Larry has taken special training and classes to negotiate these transactions. Expect 3-9 month delay typically to close a short sale. Lenders are usually in NO hurry to take less on the loan than what is owed on the note.
Should I buy a fixer-upper?
Many buyers seek out a "fixer-upper" house to be able to invest some labor and materials to hopefully gain equity in the property. In most cases, these homes will be priced "below market", so they attract a lot of buyers' interest, often selling above the list price. There are several important items to consider in purchasing a home that needs work;
Most of the properties will require cash for the fix-up. Lenders typically will not lend you over the asking price for fix-up costs or repairs.
There are some exceptions, such as a program called a FHA 203k, where the cost of rehab is rolled into the loan. These programs are expensive, and a buyer must qualify for both the cost of purchase and the cost of the repairs/upgrades.
Hard money lending- there are nonconventional "hard money" lenders available, at expensive interest rates, that will lend money for rehab or "fix and flip", but the criteria is dictated by the lender.
Many of these properties will not qualify for VA or FHA financing, since there is little to no equity for repairs. Check with your professional lender for more details.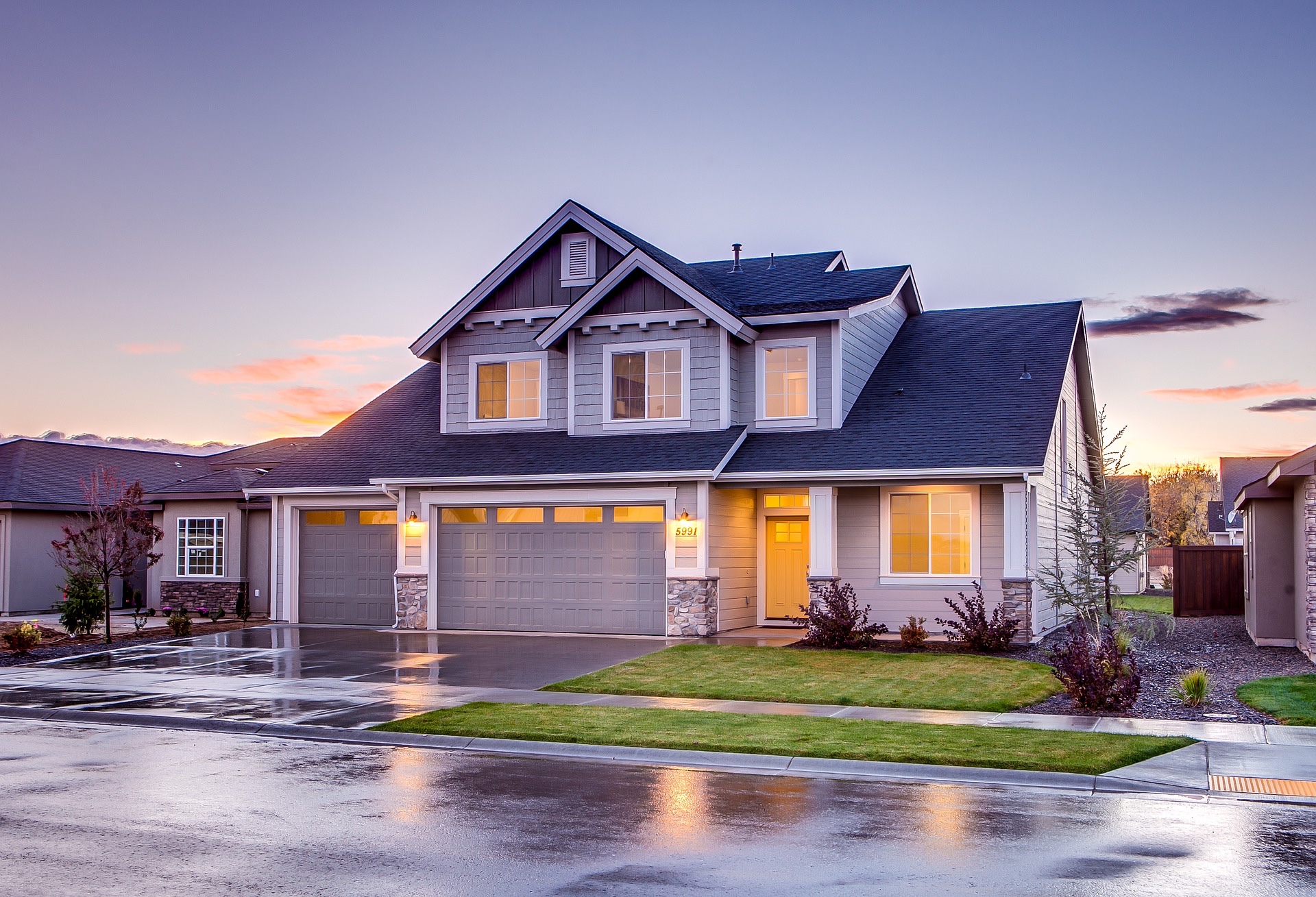 What Does The Home Buying Process Look Like?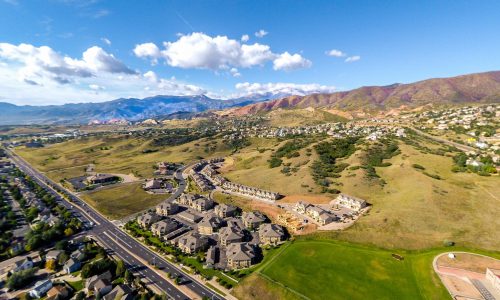 Use our Mortgage Calculator
If you're in the market to buy the perfect home in Colorado Springs, Larry is ready to help you make it happen. With over thirty years of experience, seven professional designations, numerous accolades and awards, and an outstanding commitment to the real estate industry, Larry Emerson delivers results with a dedication and reliability.
Contact Larry
and see how he can help you find the right home for your needs!